Front Office Staff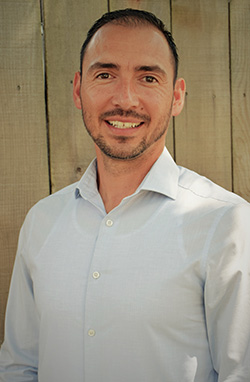 Rodrigo, Practice Administrator
Rodrigo was born in Jalisco, Mexico and raised in Thrall, TX. He attended ATI Career Institute in Dallas for Dental Assisting in 2005 and has been in the dental field for 10 plus years. Rodrigo has been a part of the Martin Nelson Endodontic Group family since March 2015. He is married to his high school sweetheart Kaley. Rodrigo and Kaley are blessed with four beautiful children. In his spare time Rodrigo enjoys time with family, friends and his parish community at Our Lady of Guadalupe Catholic Church in Taylor. Rodrigo enjoys giving of his time through different church ministries, coaching his kid's sports teams and by giving back to his local school district as a school board trustee. He also loves the outdoors and enjoys watching and playing a large variety of sports.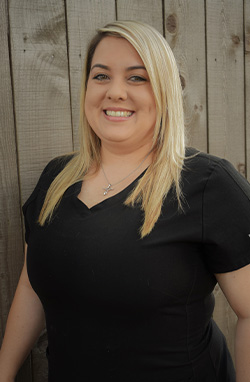 Ashley, Revenue Cycle Billing Manager
Ashley was born and raised in Texas and once she found her way into the field of dentistry, she realized how much she enjoyed the work and decided to stay. She received her RDA and Biology degree in 2014 and joined the Martin Nelson Endodontic Group family in March of 2015. In her free time, Ashley enjoys spending time with family and friends, traveling, live music, anything involving water and watching sports.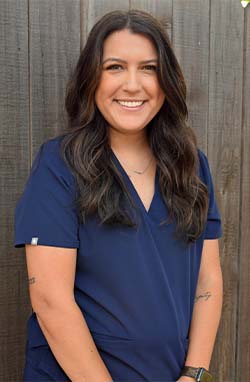 Alicia, Revenue Specialist
Alicia joined the Martin Nelson Endodontic Group in 2020. Alicia and her husband have a son, daughter and dog that they enjoy taking out to their property to camp, hunt and fish with family.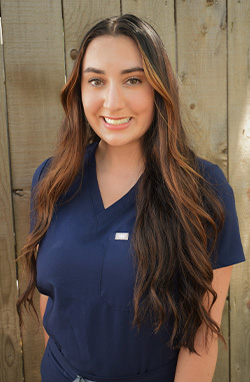 Sam, Front Desk
Sam graduated from Texas State University with a Bachelors in Microbiology. She is attending The University of Texas at Austin for her Masters of Science. She plans on applying to dental school in the future. In her free time, Sam enjoys spending time with her family & friends, doing yoga, and spending time outside.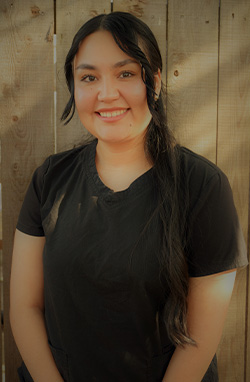 Jazlyn, Front Desk
Jazlyn is a Texan, born and raised. Jazlyn has been in the dental field since 2021. She recently had her first bundle of joy, her baby boy. Jazlyn loves spending time with her family and friends, including her two dogs, cooking, singing and being outdoors. 
Office Hours
Monday: 8:00 am – 5:00 pm
Tuesday: 8:00 am – 5:00 pm
Wednesday: 8:00 am – 5:00 pm
Thursday: 8:00 am – 5:00 pm
Friday: 8:00 am - 3:00 pm
Saturday: Closed
Sunday: Closed